Best Features of Xiaomi Pad 6
November 11, 2023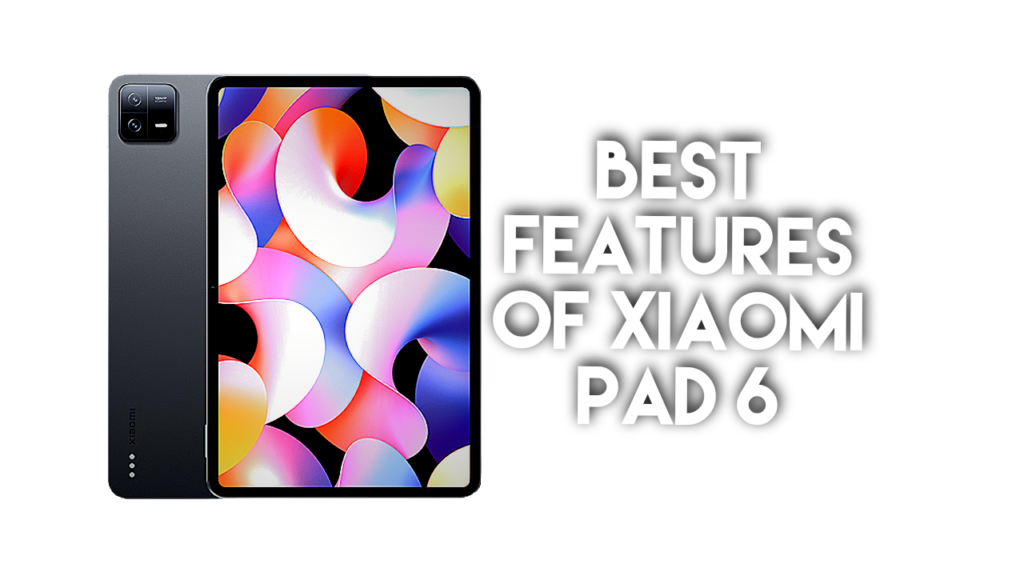 Best features of Xiaomi Pad 6. The Xiaomi Pad 6 is the company's latest flagship tablet. It's packed with features that make it a great choice for anyone looking for a powerful and affordable device. Let's see some of the best features of the tab. Also why this tab can be one of the best tablets to buy at an affordable price.
WhatsApp Calling feature added in Samsung Galaxy Watch 4.
144 HZ Refresh Rate
The Xiaomi Pad 6 comes with 144 HZ refresh rate, which means the display can refresh 144 times per second. This results in a smoother and more responsive display, which is especially noticeable when playing games or watching videos. You can enable this in the display settings of the pad.
Dolby Atmos Quad Speaker Setup
The tablet comes with the Dolby Atmos Quad Speaker Setup which produces really good sound. It creates a more realistic and immersive sound experience by adding height and spatial effects to the audio. This can make it feel like you are in the middle of the action. You can also enable this feature for a particular App to get the best of audio in it.
Big 11 Inch Display
The Xiaomi Pad 6 has an impressive 11-inch WQHD+ display with a resolution of 2880 x 1800 pixels and a pixel density of 309 ppi. This means that the display is sharp and clear, even when viewing small text or details. The display also supports a 144Hz refresh rate, which makes it smooth and responsive. This is especially noticeable when gaming or scrolling through web pages.
Qualcomm Snapdragon 870 Processor
The tablet is powered by the Qualcomm Snapdragon 870 processor, a high-performance chipset that is well-suited for demanding tasks such as gaming, video editing, and multitasking. It is an octa-core processor with a clock speed of up to 3.2GHz and it is paired with up to 8GB of RAM and 256GB of storage.
Good Multitasking
The Xiaomi Pad 6 offers several features that enhance multitasking capabilities, enabling you to work efficiently with multiple tasks simultaneously. It supports features like split screen, floating windows which help users to do task effectively on it.
Big Battery
The Xiaomi Pad 6 boasts an impressive 8840mAh battery, which is one of the largest batteries found in tablets today. This large capacity translates to exceptional battery life, allowing you to enjoy extended usage without worrying about running out of power. Under typical usage scenarios, the Xiaomi Pad 6 can easily last for a full day, providing ample power for tasks like browsing the web, watching videos, checking email, and using productivity apps. Even with more demanding usage, such as gaming or video editing, the tablet can still last for several hours on a single charge.
How to Improve Smartwatch Battery Life