WhatsApp Calling feature added in Samsung Galaxy Watch 4.
September 11, 2023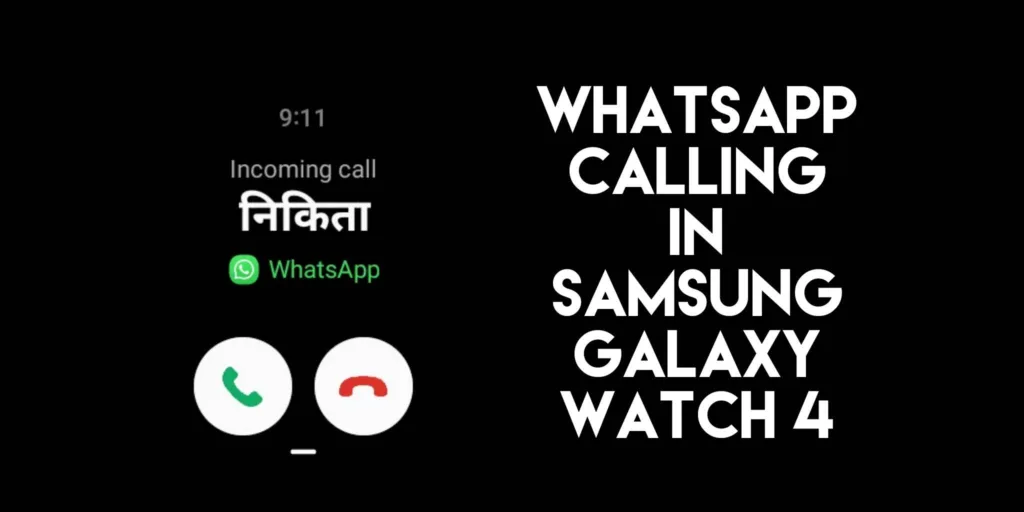 WhatsApp Calling Feature added in Samsung Galaxy Watch 4. We have seen that the stable version of WhatsApp Messenger has been released for your Galaxy Watch 4 and Galaxy Watch 5 smartwatches. You can receive WhatsApp messages, view their contents, including images, stickers, and emojis. Additionally, you can also respond to incoming messages. However, one important feature was absent on these smartwatches, and that is the capability to make WhatsApp calls. These watches offer comprehensive functionality, yet WhatsApp calling remains unsupported.
Stable One UI 5 Watch OS Update Released for Samsung Watches
But that's no longer the case. In the most recent WhatsApp app update, version 2.22.19.11, Galaxy Watch 4, and Galaxy Watch 5 now support video calling. What does this mean? Well, it means you can now accept, decline, or ignore WhatsApp calls directly from your smartwatch.
Before this update, users were unable to use WhatsApp calling on their Galaxy Watches. However, with the new WhatsApp update, you'll receive notifications and have the ability to answer calls.
So, how can you enable WhatsApp calls on your Galaxy Watch? I'll explain the steps here.
To enable the WhatsApp calling feature added to Samsung Galaxy Watch 4, you'll first need to download the latest WhatsApp Messenger app version, 2.22.19.11 or higher. Keep in mind that the update is being gradually rolled out, so you might need to wait for it to become available for your device.
Once you've updated the app, open WhatsApp and select the contact you wish to call.
Next, tap on the call icon, and the call will initiate. If you're receiving the call, you'll see the WhatsApp number displayed beneath the WhatsApp logo on your watch. This WhatsApp logo will distinguish regular calls from WhatsApp calls.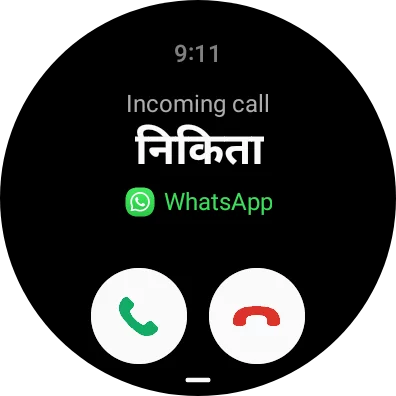 The key takeaway is that you now have the ability to accept and respond to WhatsApp calls on your Galaxy Watch.
Crucially, it's essential to ensure that your smartphone remains connected to the internet for this functionality to work.