Cross-Platform messaging feature is coming to WhatsApp
September 11, 2023
GCAM 8.9 APK Download from June 2023 Pixel Feature Drop [Google Camera 8.9 MOD APK]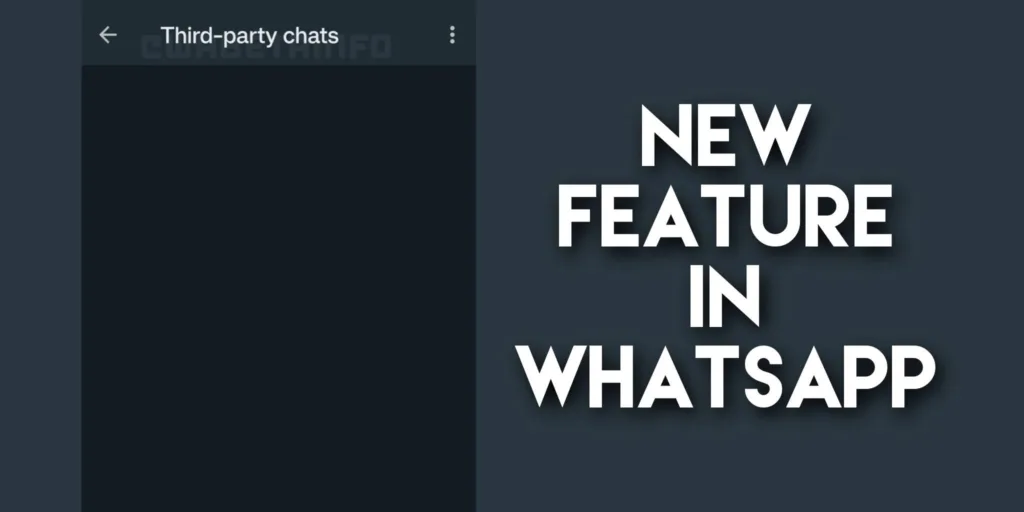 Cross-platform messaging feature is coming to WhatsApp. In preparation for the 2024 EU regulations, which mandate that companies like Alphabet (Google), Amazon, Apple, ByteDance, Meta, and Microsoft must facilitate communication between their messaging platforms and third-party services, Meta has taken initial steps towards enabling cross-platform messaging on WhatsApp. Recent reports indicate the appearance of a new screen called 'Third-party Chats' in the latest beta version of WhatsApp.
According to information from WABetaInfo, this 'Third-party Chats' screen is visible in WhatsApp's Android beta app (v2.23.19.8). However, at this stage, it lacks interactive functionality. Nevertheless, this development strongly suggests that Meta is actively working towards complying with the new EU Digital Markets Act, with the goal of introducing cross-platform messaging by March 2024. This will add the cross-platform messaging feature in Whatsapp.
It's important to note that there is no specific release timeline provided for WhatsApp's cross-platform messaging feature.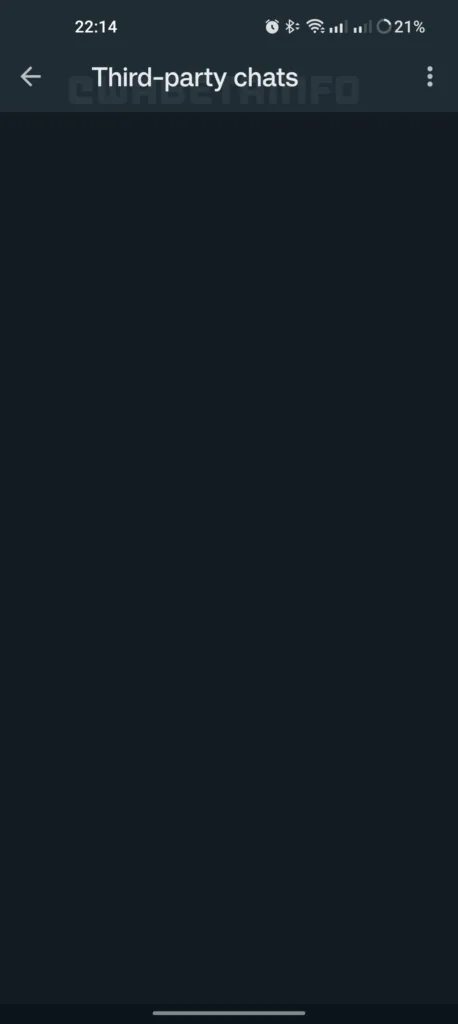 Facebook and WhatsApp stand out as two of the most prominent and widely used messaging platforms globally, including in Europe. Both offer user-friendly interfaces and prioritize security through encrypted messaging. The only missing element in WhatsApp, to date, has been the ability to communicate across different platforms.
The screenshot of the new 'Third-party Chats' feature displays its title, but it currently lacks any options or buttons. The EU's Digital Markets Act (DMA) has implemented regulations designed to ensure that companies acting as "gatekeepers," such as Meta, Apple, and Microsoft, maintain the openness of critical digital services. In addition to fostering cross-platform messaging, DMA has directed these gatekeepers to allow users to uninstall pre-installed apps and explore alternative app stores on their devices. In response, both Meta and Microsoft are making plans to establish their mobile app stores.