Top Features of One UI 5 Update for Samsung Galaxy Watch 4
August 17, 2023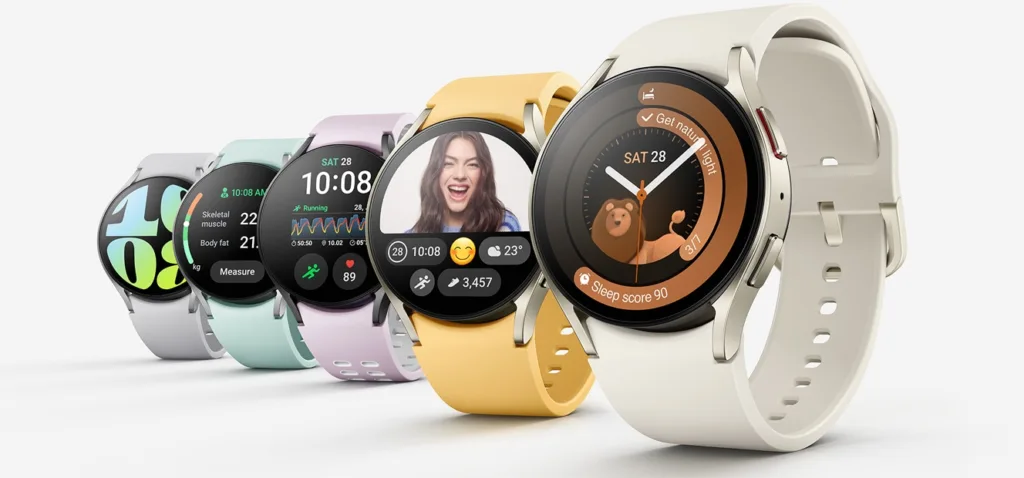 Top Features of One UI 5 update for Samsung galaxy watch 4. One UI 5 Watch represents a significant advancement in the history of Galaxy Watches, built upon Wear OS 4. Galaxy Watch 5 is the first smartwatch to receive the One UI 5 update along with the Galaxy Watch 4.
How to Download Galaxy Watch 6 Watch Faces on Watch 4.
One UI 5 Watch made its debut alongside the launch of the Galaxy Watch 6 series. It became evident that Wear OS 4 played a pivotal role in the success of the Galaxy Watch 6, complementing incremental hardware enhancements.
These enhancements are now making their way to the Galaxy Watch 5 and select prior-generation watches, beginning today. Samsung has formally declared the commencement of the One UI 5 Watch rollout, starting with the Galaxy Watch 5, followed by a presumed release for the Galaxy Watch 4 series in the near future.
Top Features of One UI 5 Update
Improvement in Sleep Tracking Capabilities
One UI 5 Watch introduces several notable improvements within Samsung's iteration of Wear OS. A standout addition is Samsung's Sleep Coaching feature, which expands on the company's earlier sleep-tracking capabilities. This enhancement provides contextual guidance based on accumulated nights of rest.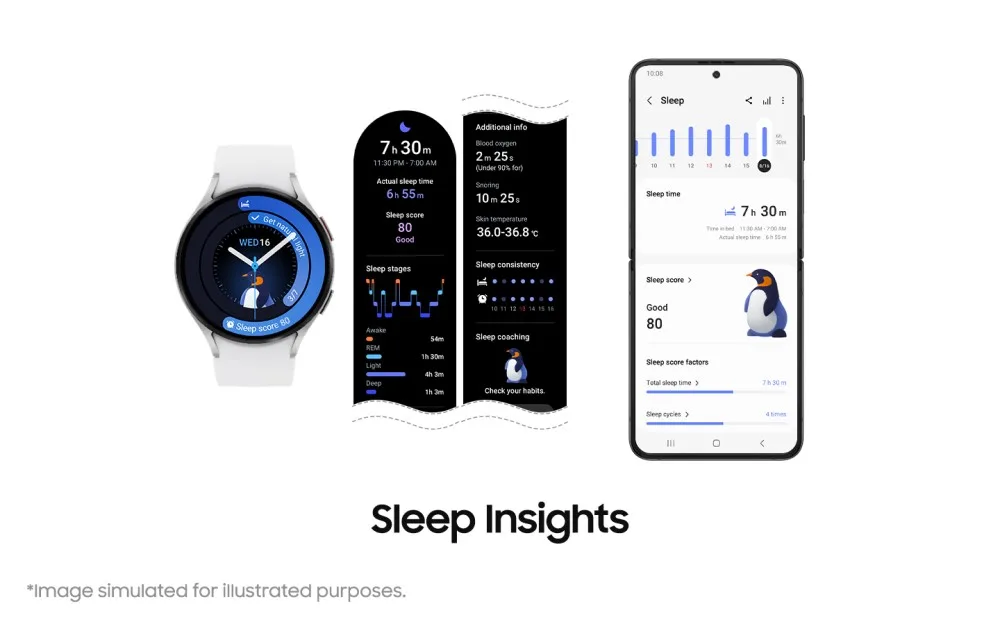 Sleep Coaching will designate a "sleep animal" to offer a visual representation of your sleep trends. Following this, you will receive daily objectives aimed at improving your sleep quality on a consistent basis.
Introduction of "heart rate zones"
Moreover, One UI 5 extends its capabilities to cardiovascular exercises through the introduction of "heart rate zones." This innovative approach assesses your workout intensity and defines specific heart rate zones based on your cardiovascular activity during both moderate and vigorous exercises. Once the Galaxy Watch has established your zones, it will display your current status and guide you towards achieving the appropriate targets during any cardio routine such as running or jogging.
New Addition of Watch Faces
The latest addition to the Galaxy Watch 5 comes in the form of One UI 5's fresh assortment of watch faces. We previously provided a comprehensive rundown of these newly introduced watch faces. While many of these were initially showcased alongside the Watch 6, they will naturally become available for the Watch 5 and Watch 4 as well. Interestingly, Samsung has even indicated that the Watch 3 and Active 2 will be graced with "a selection of these new watch faces" in the upcoming autumn season.
Samsung's One UI 5 Watch doesn't entail a complete overhaul, but it brings forth appreciated enhancements to both Samsung's health suite and overall design. The rollout of One UI 5 Watch for the Galaxy Watch 5 commences today, and although it remains unspecified by Samsung, it's possible that the Watch 4 series might experience a slight delay in receiving the update.
All OneUI 5 New Features and Change Log
The latest iteration of One UI Watch 5 OS is built upon Android 13, making a direct leap from Android 11 to 13, bypassing version 12. Furthermore, upcoming updates will introduce features from Google Wear OS 4.
Watch Faces and Tiles
Simplified addition of watch faces and tiles
A newly implemented vertical layout streamlines the process of discovering watch faces and tiles that align with your preferences.
Enhanced Buds controller tile
The Buds controller tile now includes the capability to enable or disable 360 audio for compatible Buds directly from the tile.
Effortless timer access
Initiate timers directly from the newly introduced Timer tile, eliminating the need to launch the Timer app separately.
Diversify your watch face with albums or stories
Rather than featuring a static image, you can now select an album or story to create a dynamic watch face that cycles through various pictures every time you activate the watch screen.

Samsung Health
Automated tracking of cycling workouts
Samsung Health is now equipped to automatically detect and record cycling workouts, with the option to configure automatic route mapping as well.
Personalized heart rate guidance during running
Your watch is now capable of furnishing tailored heart rate zones while you engage in running sessions, aiding you in managing the intensity of your workouts.

Backup and Restore
Preserve your watch data securely
Intermittently, your watch's files and data are backed up to your connected phone. Additionally, backups can be stored in Samsung Cloud. To utilize this feature, your phone should have the latest version of the Smart Switch app.

Phone Control
Expanded call management features
You can now exert more control over calls without physically interacting with your phone. Adjust call volume, mute/unmute audio, and utilize keypad functions directly from your watch.

Other Notable Changes
Voice input via the Home button
By pressing and holding the Home button while entering text with Samsung Keyboard, you can seamlessly switch to voice input mode.
Simultaneous use of multiple timers
Manage up to 20 timers concurrently to efficiently monitor various tasks.
Emergency sharing of medical information
In situations of detected hard falls or when initiating the Emergency SOS feature by pressing the Home button five times, a dedicated button for accessing your medical information will appear automatically.
Device Management
Monitor watch battery, storage, and memory status
Identify and address any issues promptly to optimize battery life and maintain smooth operation.
Touchless watch control
Gesture-based interaction
Perform actions without touching the screen or physical buttons by employing universal gestures such as wrist shaking, fist clenching, or finger pinching.
App organization
Create folders for app organization
Facilitate quicker app retrieval by creating folders to categorize and group your applications, minimizing the need for extensive scrolling.

Software Update Details
Size: 1.7 GB
Security Patch Level: July 1, 2023